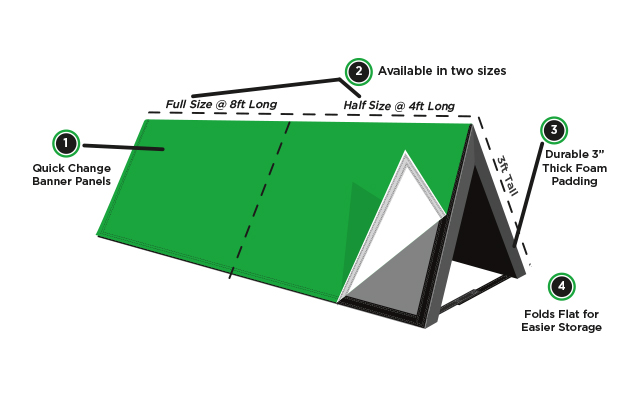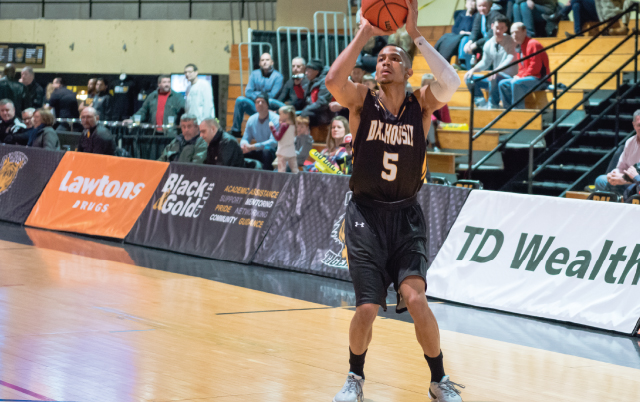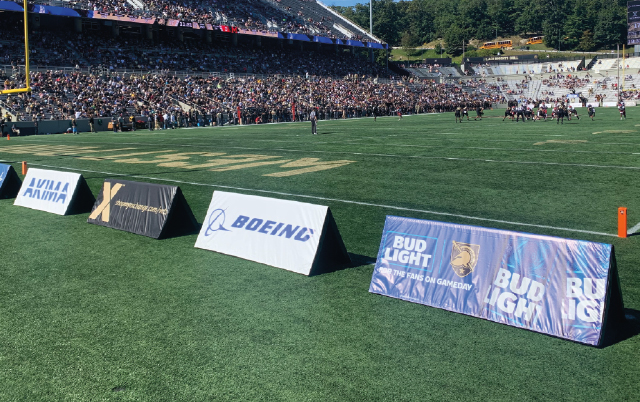 • Suitable for indoor or outdoor use.
• Options for easily changeable or permanent graphics.
• Smaller options great for promotional and wayfinding signage.
• Larger options for branding and sponsor signage.

Download the Product Flyer PDF
Softline A-Frames™, our signature padded a-frames, keep your athletes safe while showcasing your sponsors or team branding right next to the action. These padded a-frames are great for courtside or field side placement and are available in 3' x 4' or 3' x 8' size. They are easy to move and they fold up flat for easy storage.
Softline A-Frames™ feature vinyl banners with a quick-change Velcro® system which allows for easy and affordable season or game-to-game graphic changes. The ability to swap out graphics can be useful when sponsors change their artwork midseason or when hosting special events with unique sponsors.
While these a-frames are excellent for outdoor use, they are also very well suited for indoor use. Because they are padded, Softline A-Frames™ can be used in areas where there isn't ample space for signage like basketball or volleyball courts. Softline A-Frames™ can be placed in areas close to the sidelines without becoming an injury risk to athletes.